We may have the potential but simply relying on it isn't enough
Expertise in coaching is an important component of effective goal process. Mental training and the way we relate to our body's responses are key elements to success and health. We often lack strategies and skill-sets that are necessary to experience the success we desire. A coaching conversation is more than simply being supportive. It often involves those strategies and skill-sets that facilitate insight, utilize hidden resources and harness potential. An effective coaching conversation goes beyond the nod and the paraphrase.
COACHING BENEFITS AND OUTCOMES
• Utilizing hidden resources and abilites.
• Changing the way you relate to and perceive yourself.
• Breaking patterns and habits that are getting in the way of your desired successs.
• Freeing yourself form the shackles of the past.
• Managing your emotions and changing your reactions to demanding situations.
• Improving concentration and focusing skills.
• Improving performance and enabling faster results without depleting yourself in the process.
• Overcoming fears that are holding you back.
• ImprovIng communication and your relationships – that is both personal and professional. Most importantly, improving your relationship with yourself.
WHAT TO EXPECT BEHIND CLOSED DOORS
• Coaching that goes beyond the nod and the paraphrase.
• Coaching that is brief and focused upon your needs.
• Straight talk: You've probably been lying to yourself for years although you haven't really been completely sold. I am not another nodder and I'll call your bluff (in a nice way!)
• A process that is tailored to fit you rather than expecting you to fit to a specific model.
• A process that is more than 'smart' goal setting and support.
• Mental tools for transferring abilities exhibited in one area to another (you don't always have to learn something from scratch) and to change you respond under pressure.
• Turning complex research findings into simple and applicable knowledge..
• Change starts from the first session.
Coaching answers the question of

who do we want to be

which determines the direction we'll take, the choices we'll make, the goals we'll set, how we'll succeed and eventually the life we'll lead.
SKILLS AND STRENGTHS
Develop skills and competencies. Harness your strengths. Develop self-management and self-control which is essential in every supervisory role.
ACTIONABLE SUPPORT
Actionable support to meet the needs of new executives during the first months. Develop competencies to adapt effectively to transitions and changes.
HIGH FLYERS
Customized developmet of high potential candidates and high flyers. Address derailing behaviours that are impacting performance and culture.
EXPECTING YOUR BEST
There are times we need someone to believe in us more than we believe in ourselves. That often means asking from you more than you have been asking from yourself.
ACHIEVE YOUR GOALS
Identify your personal and professional goals. Resolve roadblocks that are obstructing performance and impeding aspirations. Deliver results.
PAST SUCCESSES
Tap into past successes, utilize them and 'transfer' them to the present. Use mental tools athletes do. The past is a source of proven abilities and successes (not just pain).
ACTION-ORIENTED
Insight is valuable but it does not always lead to action. Expect insight and learning to be linked with actionable steps so that results will take place.
CUT THROUGH THE CLUTTER
Listening and reflecting are pre-requisites for effective coaching but insufficient. We'll cut through your mental and emotional clutter so that you can move forward.
EXPECT DISRUPTION
Expect disruption and going beyond previously held boundaries which changes the way you view yourself. When that changes, everything changes.
Use effective mental tools to achieve your goals.
CREATE NEW SOLUTIONS
Where there is a problem, there is a solution attempt. However, the very solutions you rely on are actually maintaining the problem! Break solutions patterns that have you stuck and resolve the situation.
LEADERSHIP COMPETENCIES
Leadership is not a title of honour bestowed upon you. It requires knowledge, skill and an interest in self-development. Lead yourself and master the ability to manage emotions, thoughts and behaviours.
TRANSFORMATIVE COACHING
A coaching conversation is more than listening and support, more than 'smart' goal setting. It is about exceeding your goals. Effective coaching goes beyond the nod and the paraphrase.
GET TO KNOW THE REAL YOU
Determine who you want to be and how you want to live your life. If you don't someone else will decide for you. Decide what route you'll take. Use mental tools to experience the future now.
TRAIN YOU BRAIN
Learn mental training tools that increase mental toughness and enhance performance. Learn mental strategies to manage your emotions and regulate your bio-reactions to demanding situations.
MENTAL TRAINING
Learn mental training and hypnosis-based techniques to compete and excel as athletes have been doing for decades. Use them to enhance performance and succeed. Join the movement!
Workplace Counseling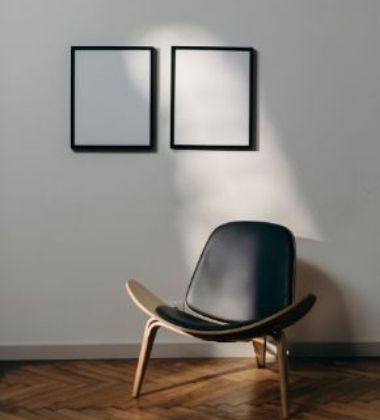 Coaching covers a range of applications such as maximizing potential and enhancing performance, improving health and wellbeing, encouraging reflection and self-awareness, building skills , changing mindsets, enhancing competencies and bettering the quality of life. However, it isn't alsways the best solution. It doesn't target individuals who are undergoing significant psychological distress which causes impairment to daily functioning. When coaching is not the answer, targeted counselling is the choice of action. Once counselling/therapy issues have been resolved, coaching can be employed to offer further benefits. The counselling service is commonly requested for senior executive and key personnel. 

Expertise in both clinical and coaching arenas ensures the best of both worlds.
A leader in the use of mental training ang hypnosis-based practices in the development of global professionals and conducted the first ever International Coaching Hypnosis Project with experts from Europe, Asia and the Middle East. Expertise has been shared with clients from countries such as Greece, Russia, Australia, Germany, Romania, Bahrain, Austria, Italy, UK, Switzerland, Cyprus and Iran.